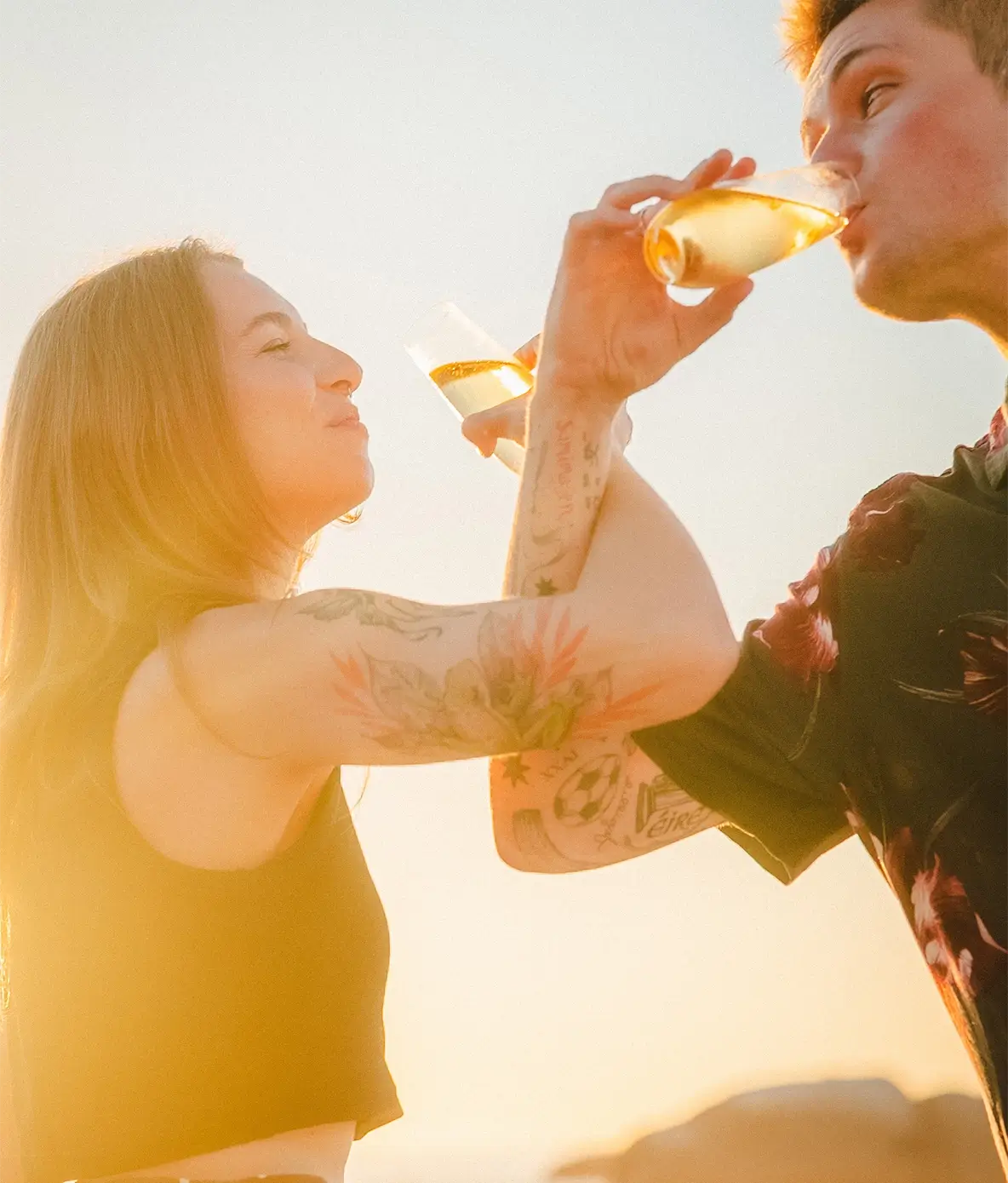 WHERE THE JOURNEY BEGINS
PUTTING THE SPARK BACK INTO SPARKLING
Van Hunks is a sparkling drinks brand that was launched in an effort to bring the energy, excitement and intrigue for the spirits world and use it to refresh a dull and tired Sparkling Category.
The Van Hunks journey kicked off in 2020 with an innovative and modern Sparkling Mead, followed by an incredible Cap Classique in 2021. Created by 12th-generation winemaker Matthew Krone, our Van Hunks Brut and Brut Rosé Cap Classiques were born and bred from the lavish lands of South Africa, Stellenbosch.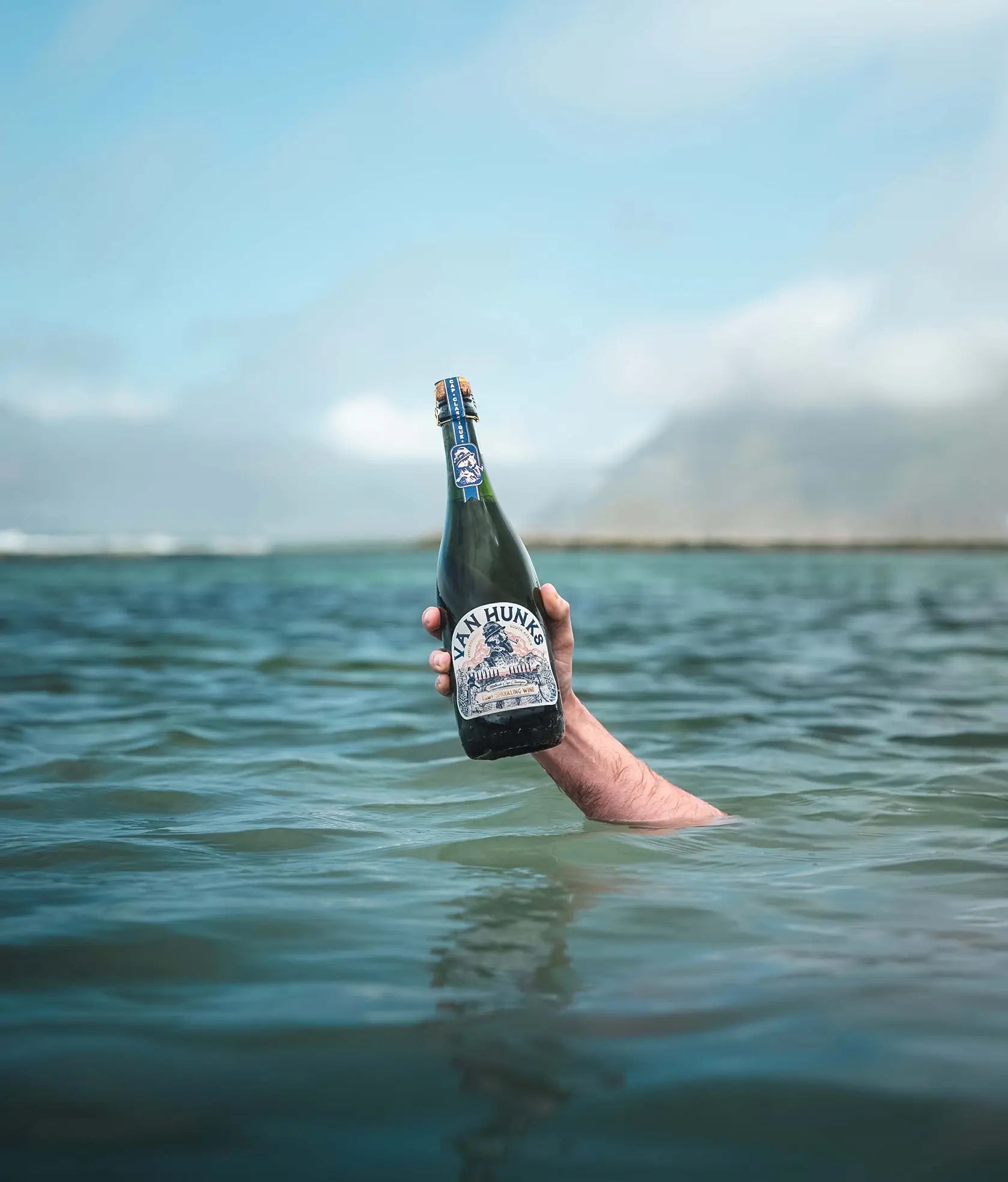 INSPIRED BY A LEGEND
ESCAPING THE ORDINARY
Who is Van Hunks you ask? Jan Van Hunks was a legend who was notorious for escaping the ordinary, a man with a spirit for adventure. Pipe packed and drink in hand, he'd stroll through the Fynbos and scale the sandstone mountain cliffs in search of the perfect perch. Often he'd run into unexpected adventures. But on quieter days, he'd simply kick back and relax on the edge of Table Mountain and contemplate the world down below.
Van Hunks spirit for adventure lives on through our brand. Joining you for every celebration and making life a little more adventurous.
A FRUITFUL LAND
MOTHER NATURE'S SONG IN THE MOTHER CITY
Stellenbosch is a region in the Western Cape and is renowned for its fruitful wine-producing land. As we already know, our main character Mr Jan Van Hunks himself, was a keen wanderer. After his adventures in Cape Town, he would find himself in the Stellenbosch vineyards where he would nibble on grapes, kept company by the ducks and guinea fowls and whistled along to the vibrant hum of honey bees. His favourite vineyard of them all is where our delicious Cap Classiques were created.
Who knows where our old friend Jan Van Hunks will venture out to next? Maybe we will find him hitchhiking up the West Coast, trekking along the beaches of Plettenberg Bay or bundu-bashing in Pretoria? Apparently, he's already on his way to his next destination.
Choosing a selection results in a full page refresh.
Press the space key then arrow keys to make a selection.